Google explains why it is experimenting with hiding full URL on Chrome
Google has been experimenting with hiding the full website address in the URL bar on the Chrome browser for months now and the company has been developing these changes in the open-source Chromium project.
In a blog post, Google has published some more details on its plans to experiment with how the Chrome browser on the desktop displays URLs. The main idea, Google explains, is to understand how showing or hiding URLs helps users avoid phishing and social engineering attacks.
"There are myriad ways that attackers can manipulate URLs to confuse users about a website's identity, which leads to rampant phishing, social engineering, and scams. In one study, more than 60% of users were fooled when a misleading brand name appeared in a URL's path," writes Google.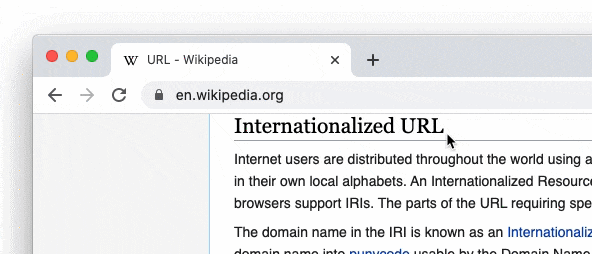 Users can quickly identify and decide on the authenticity of a website by looking at the URL. However, many users are also not familiar with all the parameters of a full URL and attackers take advantage of that trick to scam people.
As part of this experiment on Google Chrome 86 for non-enterprise-enrolled devices, Google will be hiding a part of the URL for some users and leave only the domain name by default. Once you hover over it, the full URL will be visible.
There is also an option for users to turn on "Always show full URLs" by right-clicking on the address bar.
Google has not indicated how long they plan to carry on this experiment yet. If you are not a part of one of Google's experimental group and want to try this out, you can install Chrome Canary or Dev, open chrome://flags and enable these flags as follows –
#omnibox-ui-reveal-steady-state-url-path-query-and-ref-on-hover
#omnibox-ui-sometimes-elide-to-registrable-domain
#omnibox-ui-hide-steady-state-url-path-query-and-ref-on-interaction
The third flag on this list will optionally show the full URL on a page load until you interact with the page.