J&K admin extends Mehbooba Mufti's detention under PSA by another three months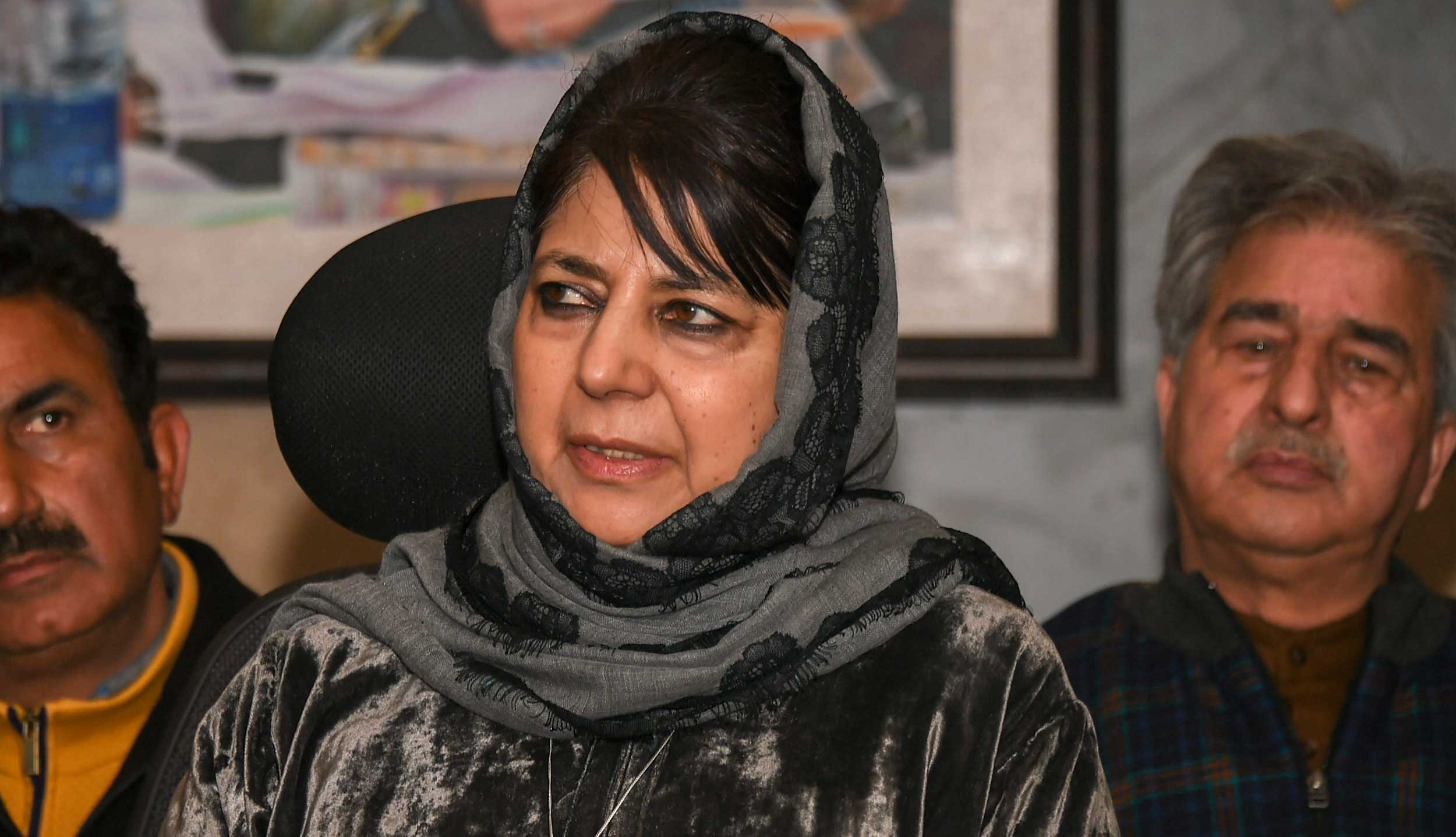 The Jammu and Kashmir administration on Friday extended the detention of PDP president Mehbooba Mufti by three months under the Public Safety Act.
Mufti has spent almost a year in confinement, first at a government guesthouse and then at her residence, since the August 5 clampdown on J&K's political leadership following the revocation of its special status.
Mufti was one of hundreds of persons taken into custody hours in advance of the Jammu and Kashmir Center which, on August 5 last, revoked its special status and ruptured the State in two union territories.
The current detention order of the former chief minister was expiring on August 5 this year.
Mufti is to live under detention in her official residence in the Fairview Bungalow, which has been declared a subsidiary prison for another 3 months under an order issued by the home department.
"The law enforcing agencies have recommended further extension in the period of detention and on examination, the same is considered to be necessary," the order reads.
Most of the other mainstream politicians, including Farooq Abdullah and his son Omar Abdullah, have been released from custody.
The President of the People 's Conference, former Minister of State Sajad Lone, was released earlier this day from house arrest nearly a year after being detained after Article 370 was abrogated.
The Jammu & Kashmir Public Safety Act, 1978 is a preventive detention law, under which a person is taken into custody to prevent him or her from acting in any manner that is prejudicial to "the security of the state or the maintenance of the public order". It is very similar to the National Security Act that is used by other state governments for preventive detention.