Ramvir Upadhyay of BSP may meet CM Yogi Adityanath, may join BJP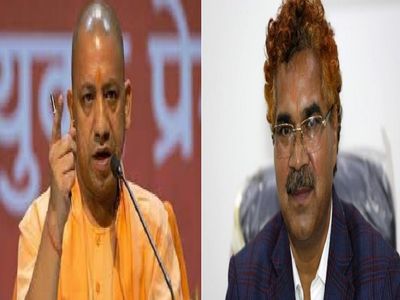 Political clashes have intensified on the meeting of former Kabina minister and senior BSP leader Ramvir Upadhyay with Chief Minister Yogi Adityanath on Saturday. There is speculation that Ramvir Upadhyay will soon join the BJP.
In view of the 2022 assembly elections, the way the BSP, SP and Congress are currently vying to pull the Brahmins into their fold, Ramvir Upadhyay, who is known as the BSP's Brahmin leader, meets the Chief Minister. The meaning of this is being understood. Ramvir Upadhyay's brother and former MLA Mukul Upadhyay have already joined the BJP. Since then, Ramveer has been neglected in the BSP for a long time.